Week 6 of the 2018 Utah State Legislative is complete and we now have less than 100 hours until it is over. You can definitely tell that our legislators are busy by the sheer number of bills being heard. As usual it's a challenge to keep up. Also, there was a lot more debate going on in committee. Some of the decisions made me want to celebrate and others--well, it was all I could do to keep listening. There are some good healthcare bills in flight, and some of the dreaded alcohol restrictions are hopefully on the way to being removed. On the other hand, any and all equality bills, including an attempt to raise the minimum wage were killed on arrival in committee. Below I summarize 25 bills that came across my radar this week.
Monday, February 26
Senate Business and Labor Committee
SB217 Physician Testing Amendments (sponsored by Senator L. Hillyard): This bill prohibits health care facilities, managed care organizations, and the Division of of Occupational and Professional Licensing from requiring that a physician take a cognitive exam at a certain age with regards to employment, privileges, reimbursement, or licensing, unless the test recognizes nationally recognized standards. This prevents these organizations from requiring a physician once they pass 71 from being forced to take a cognitive test annually that many younger physicians would also fail in order to retain their status. The main issue with this bill is that there is currently no national standard for cognitive testing. SB217 is currently in the House Rules Committee. 
HB258 Women's Cancer Screening Notification Amendments (sponsored by Representative L. Christensen): This bill requires a facility that performs screening or diagnostic mammographies to provide patients who have dense breast tissue with a notification that includes options for additional cancer screening examinations. HB258 has passed both houses and is currently assigned to the House Speaker. 
SCR14 Concurrent Resolution on the Public Employees' Health Plan (sponsored by Senator D. Hemmert):

 

This bill directs the Public Employees' Benefit and Insurance Program to adopt reference pricing as the preferred method of payment and is currently in the House Health and Services Committee.
House Business and Labor Committee
Tuesday, February 27
Senate Business and Labor Committee
Wenesday, February 28
House Business and Labor Committee
Thursday, March 1
Senate Business and Labor Committee
House Business and Labor Committee
Friday, March 2
Senate Business and Labor Committee
SB239 Utah Science Technology and Research Initiative Amendments (sponsored by Senator D. Hemmert):

 

This bill

 

repeals provisions that require USTAR to provide ongoing funding for certain researchers at the University of Utah and Utah State University. This move was prompted by an audit a couple of years ago. Since then, the management of USTAR has changed and they have kick-started a number of high-tech companies. HB239 was held in committee after extensive debate from community members that do not want to see USTAR defunded.
I have learned a lot this week, including process, attitudes, and getting ever so slightly more familiar with existing code. It's an interesting experience seeing which tactics work, and which ones don't. Only four more days to go. Pretty soon, rules will start being suspended left and right, and the rush will be on to pass as many bills as possible. This just means we need to be more diligent as many things will try to slip under the radar.
Always in Service,
Sophia
Sophia Hawes-Tingey is the Legislative Liaison for the Utah Gay and Lesbian Chamber of Commerce, the Co-Chair of the Business and Labor Committee of the Women's State Legislative Council of Utah, a Member of the Board of Directors for the Transgender Inclusion Project and Utah Stonewall Democrats,  the Vice Chair of the Community Council of Midvale, and co-founder of People Empowered, LLC. You can visit Sophia's webpage at http://www.sophiahawes.com or follow her on Facebook and Twitter.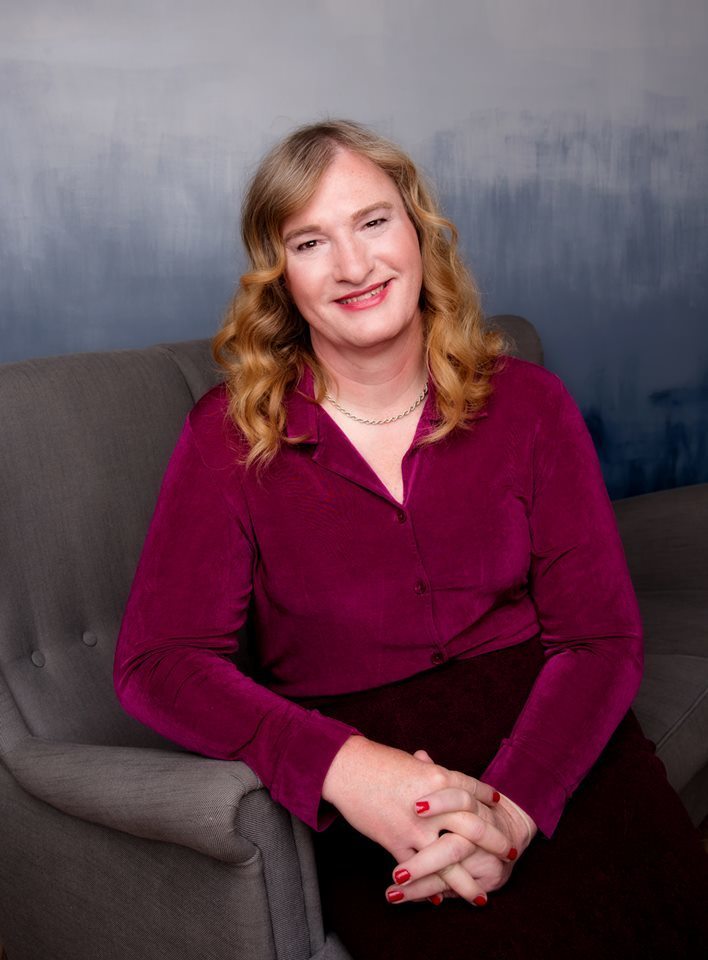 Do you like this post?