Week 4 of the Utah State Legislative Session saw a ton of bills coming through Business and Labor. The flood gates were definitely opened on Monday and slowed back to a normal pace the rest of the week. Various interests were represented in these bills, including food trucks, licensing, radioactive waste, solar energy, women's rights, and, of course, alcohol. In the interest of space, I am going to cover bills that I noted have a direct impact on business or community, crossed my radar this week and which I haven't covered in a previous entry. That still leaves 27 bills for me to review. To make this a little more interesting and easier to track, I have organized the bills as they came across my radar chronologically. So let's buckle up and get down to this week's review.
Monday
Monday saw the following six bills in the Senate Business and Labor Committee:
Over in House Business and Labor Committee, the following bills were presented:
Tuesday
In Senate Business and Labor Committee on Tuesday, only one new bill was heard, SB152:
SB152 Equal Compensation Study (sponsored by Senator L. Escamilla): I followed this bill from its inception when Senator Escamilla first broached the potential of a wage disparity issue in Utah based on gender in Utah. During interim committee in November, it was decided after 30 minutes that a study needed to be done to determine if there truly is a wage gap when it comes to gender. This particular bill was designed to be a narrow focus on the state executive branch, excluding institutions of higher institution. Representative Anderegg had a similar bill for the commercial sector. SB152 was designed after other wage studies and a pricetag of $125K to perform the study was attached. When this bill showed up in committee, the chair who had not been at the interim meeting where it was discussed complained that the issue was supposed to be studied during the interim session. This was followed with references to a fiscal note that was supposedly attached to the bill, when in actuality, as Senator Escamilla explained, the fiscal note was applied to Representative Anderegg's legislation before he pulled the bill. It was for this reason that Senator Escamilla found a comparable study to use to estimate the cost of SB152. With plenty of time left to discuss the bill or reasons to hold it, neither was done. One of the senators present moved to adjourn the meeting, and when the vote was taken, one other senate voted in favor, effectively shutting Senator Escamilla off, and putting her on hold. When interviewed, the senator that moved to adjourn the meeting stated that he made the motion because he felt "the bill wasn't ready." In my opinion, Senator Escamilla had gone the extra mile in preparing a very viable bill. My intuition suggests that she was shut down in a very patriarchal way, because there are members that don't want to see any evidence that wage disparity actually exists in Utah. After the committee meeting, this bill has received a fiscal note, and the senator's estimate wasn't that far off. Adding $29.4K for a full-time employee, SB152 is expected to be a one-time expense to the state of $154.4K. It was effectively held in the Senate Business and Labor Committee.
Wednesday
On Wednesday, in the House Business and Labor Committee, the topic appeared to by alcohol :
House of Representives:
SCR1 Concurrent Resolution Recommending Replacement of Statue of Philo Farnsworth in United States Capitol (sponsored by Senator T. Weiler): After our board meeting for the Women's State Legislative Council, a number of us pinned on yellow roses and headed to the gallery to watch SCR1 presented by Representative Becky Edwards. Several of us were on the floor, and I was with the others in the gallery watching the presentation. The resolution asked to replace the statue of Philo Farnsworth in the Capitol with a statue of Martha Hughes Cannon, who was the first female state senator in Utah. Philo, known for inventing the television, the baby incubator, the electron microscope, and the gastroscope, as well as holding about 300 patents, has been in Washington, DC, about 40 years. There are a number of organizations that would love to have Philo in their collection, including the Smithsonian Institute. As the one hundredth birthday of the women's right to vote comes up in the next couple of years, it would be a good symbol to have a woman who represented what women can do when enabled to serve, who also represents Utah's role in the suffrage movement, and a promise to women to bring about full equity. There is also the concern among women that the move would only be symbolic and not engender real change, a view that does gather merit when you see how some our legislators respond to bills with regards to women's rights, like Senator Escamilla's bill asking for a wage study to determine if there is a wage gap, Senator Fawson's bill to allow breastfeeding in public, and Senator Thatcher's bill to add penalty enhancements for victim targeting. There was an attempted amendment to require the legislature to reconsider returning Philo Farnsworth to the Capitol in 10 years. That amendment failed, and the resolution has passed both the senate and the house.
Women's State Legislative Council Meeting:
SB112 Voter Registration Revisions (sponsored by Senator D. Henderson): The Business and Labor Committee of the Women's State Legislative Council, which I co-chair, invited Senator Henderson to present SB112. This bill takes the opt-in checkbox on your drivers license registration and renewal form and turns it into an opt-out; that is, your information that is already being updated with the Lieutenant Governor's office will automatically shared with the county clerk for voter registration purposes. This helps address the issue in which about 20% of the ballots cast during the 2016 election were provisional because the registered voter addresses were not automatically updated when people moved. This would also automatically register anyone to vote who was not previously registered when updating their drivers license. The form will still have the option to keep the information private so that the voter record is not available to the public. Representative Lisonbee represented the minority who want to keep the option as opt-in, just with a bigger checkbox. The representative stated her firm belief that voter registration should not be automatic, but require people to invest themselves in the system; and that non-invested voters would cost the state more money if we maintain universal vote-by-mail. SB112 is currently circled in the senate second reading calendar.
HB196 Breastfeeding Protection Act (sponsored by Representative J. Fawson):

 

At the request of WSLC President-Elect Josie Valdez, I co-sponsored with a resolution with her in support of HB196. Senator Henderson, who is co-sponsoring the bill spoke to the council as to why the bill is necessary. Utah and Arizona are the only two remaining states that do not have protections allowing women to breastfeed in public. The reality is that infants typically need to feed every two hours, and public bathrooms are not hygenic enough for a newborn. Furthermore there are health benefits for both mother and child if breastfeeding can be established. The resolution in support passed unanimously. The bill is on the house third reading calendar for house bills.
Thursday
In Thursday's Senate Business and Labor Committee, we heard testimony on the following three bills:
HB45 Consumer Reporting Agency Fees (sponsored by Representative J. Dunnigan): HB45 is meant to help with victims of identify theft. Anyone can send a letter to a credit reporting agency to have their credit report frozen and subsequently thawed. The difficulty is that there are three credit agencies that each charge $10 to freeze or thaw credit in Utah. That means that it would cost a victim a minimum of $60 to protect their credit. Other states don't allow the credit reporting agencies to charge as much. In addition, freezing and thawing credit reports by postal mail is a time-consuming process. The credit reporting agencies have agreed to this law, which would remove the ability to charge for services relating to freezing credit reports, and allow the process to be done electronically via apps for handheld devices. Electronic requests would be required to be processed in 15 minutes. This bill is currently on the senate second reading calendar.
HB139 Telepsychiatric Consultation Access Amendments (sponsored by Representative S. Eliason): HB139 would require Medicaid to pay for telepsychiatric services and to allow physicians to use the telepsychiatric consultations services to aid their patients with diagnosis and treatment. This is meant to help with the shortage of psychiatrists in Utah, and to be able to help more people to need psychiatric treatment. HB139 is currently on the senate second reading calendar.
SB181 Infertility Insurance Coverage Amendments (sponsored by Senator L. Escamilla): SB181 would allow the $4,000 adoption allowance required by insurance to be used toward fertility treatments as a pilot program for state employees. The current law allows the insurance company to pay toward the fertility treatments as an option; however, the insurance companies have as a bloc denied that option to everyone who has applied. Fertility treatments can range up to about $20K for a young couple putting them seriously in debt and having to work multiple jobs. The stories were heartbreaking. Representatives from the insurance industry said that they were opposed to a mandate, but were neutral to a pilot program, giving worst-case numbers based on 50% of infertile couples in the state taking advantage of the offer. For the people in the room, the $4,000 would go a long way, even if they have to cover the other $16K out of their own pocket. This bill is currently on the senate second reading calendar.  
Friday
Friday's House Business and Labor Committee saw the following three bills:
HB310 Professional Licensing Amendments (sponsored by Representative M. Schultz): HB310 repeals the Residence Lien Restriction and Lien Recovery Fund Act and related provisions and

 

modifies provisions related to the Building Inspector and Factory Built Housing Licensing Act. There is currently $1.9M in the account. The account was created to protect homeowners from second liens from subcontractors who were not paid by the entities charges with doing the work if the homeowners could demonstrate that they paid for the work. The fund itself has seen dramatically reduced claims over the last couple of years as SCRs and registration of building contractors and organizations has become more commonplace. In my opinion, a subcontractor should not be able to take a primary loan against a property owner as their contract is with the primary contractor, and the liability should rest with them. The concern is that if and when the housing bubble bursts, is that home owners will not be prevented from claims due to dried up cash flow. The bill suggests closing the account and transferring the money to the general fund. Since subcontractors have been paying into the account for this purpose, an amendment was made to allow the funds to be drawn on the account until it reached a zero balance. HB310 has been held in the Business and Labor Committee.

HB263 Assisted Living Facilities Amendments (sponsored by Representative K. Kwan): HB263 requires an assisted living facility to document the reason for transferring or discharging residents and refer their cases to state long-term-care ombudsmen to gather certain information in order help senior citizens bypass the risk of homelessness when the facility initiates the transfer or discharge. This bill is currently on the house third reading calendar for house bills.
HB335 Occupational and Professional Licensing Revisions (sponsored by Representative B. Greene): HB335 equalizes cosmetology apprenticeships with school programs, and changes the master/apprenticeship supervisory ratio from 1-1 to 1-4. There was a lot of mixed community information on this bill. A couple of salon owners praised the bill, saying that they were capable of training multiple apprentices, and testimony from an owner who had said that she had been an instructor in the beauty school and a salon owner and said that she could provide better training in the classroom. It became clear over the multiple testimony that both paths--school and apprenticeships--need to be available for both trainees and trainers. While some people admitted that they were too busy in their business to attend to their apprentices, others demonstrated that it was quite doable for them. In addition, those who did not have the gift of training in a shop were able to admit it. Time ran out during the hearing of this bill leaving it held in committee.
It's a lot of work keeping up with these bills, but I enjoy the education of what is happening and the opportunity to be a part of it all. Last year, I saw very little deliberation and weighing of testimony before the committees, but 4 weeks in to this year's session, for the most part I see legislators coming to the table to deliberate. It was about 35 years ago, I took business law in high school; and, now, I am learning to have a deeper understanding appreciation not only for the existing laws, but the process and conversations necessary to bring more equity for workers, small business owners, and the people they serve. 
President's Day is tomorrow, giving a one-day holiday for the legislature before starting Week 5 on Tuesday. I already have nine bills on the agenda for me to review before the two committee meetings starting the week. 
Always your servant,
Sophia
Sophia Hawes-Tingey is the Legislative Liaison for the Utah Gay and Lesbian Chamber of Commerce, the Co-Chair of the Business and Labor Committee of the Women's State Legislative Council of Utah, a Member of the Board of Directors for the Transgender Inclusion Project and Utah Stonewall Democrats,  the Vice Chair of the Community Council of Midvale, and co-founder of People Empowered, LLC. You can visit Sophia's webpage at http://www.sophiahawes.com or follow her on Facebook and Twitter.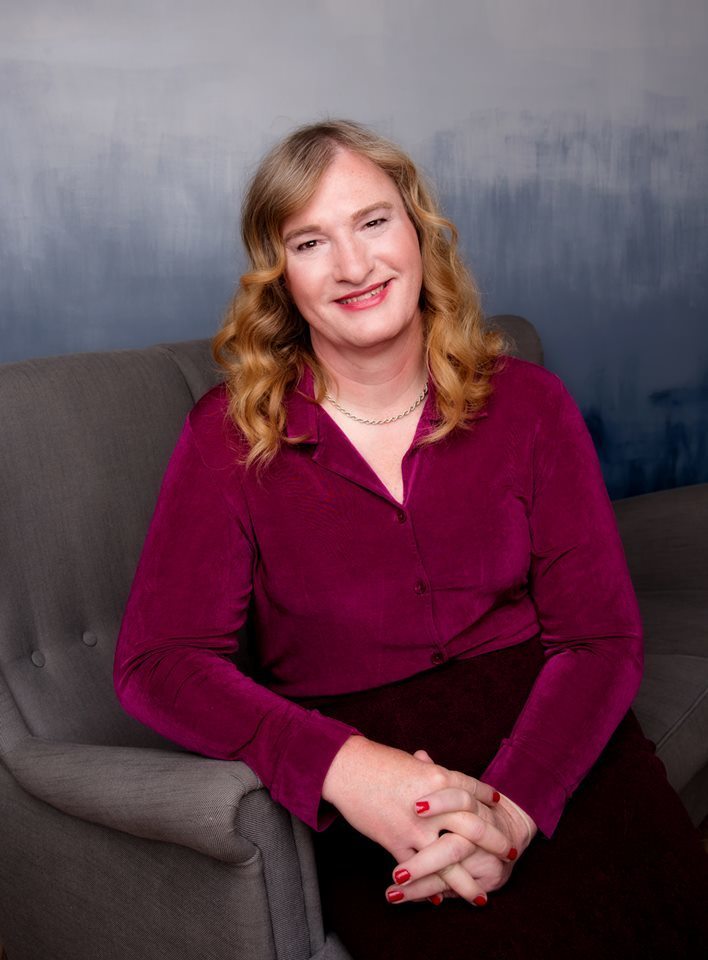 Do you like this post?